Hire AngularJS Developers to Expand Your Product Development Capabilities
100% Confidential & Secure.
Hire AngularJS Developers and Build with Your Favorite Technologies
We provide end-to-end full-stack development expertise in addition to AngularJS. Make use of our full-stack AngularJS development team's expertise. We have top-of-the-line competence in merging a variety of front and back end technologies, such as AngularJS+ Rails, AngularJS+ Node, and AngularJS+ Php, to create scalable web frameworks, so you don't have to be concerned about scalability and flexibility as your product expands. As a leading AngularJS development firm, we have proven to provide feature-rich and cutting-edge UI/UX AngularJS solutions.
Along with Angular programming, Reman Technology has extensive experience working with AWS Cloud Services. We assist you in developing cloud-based Angular apps. AWS amplify enables Angular developers to build great apps on a flexible, scalable, and reliable serverless backend. You can configure back-end apps in seconds and connect them to your app by using AWS to construct angular apps. You may hire full-stack Angular developers who have extensive AWS knowledge.
We offer end-to-end Docker development and consulting with our best-in-class Angular web development services. We have around 40 engineers with a wide range of experience and full-stack development skills, including Angular + Docker. They allow you to use Multi-Stage builds to run Angular in a Docker Container. Our Docker solutions architect uses docker to create and host a small angular application.
What's the point of hiring two developers or resources? Hire full-stack angular developers who have also worked with the Rails framework to save time and money. Since the inception of our company, Ruby on Rails has been a pillar of our success. We have around 40 Ruby on Rails professionals on staff with full-stack development skills, including Angular and Rails. Using their combination also allows you to divide your front-end and back-end completely.
Our software professionals are well-versed in various Microsoft technologies and languages, including VB.NET, C#, C++, Ms. SQL, and ASP.NET. Our committed team of Dot Net developers and designers is experienced in developing result-oriented web apps for complex enterprises to help you expand yours. Hire people who are knowledgeable and experienced. Build enterprise-grade safe, scalable, and dependable web applications with.Net developers and integrate with your existing team.
Our professionals are also knowledgeable in the latest NodeJS versions, including 10.x, 12.x, and 14.x, in addition to Angular. Hire a full-stack angular developer familiar with the Node framework to save time, money, and resources when updating Node.js to the latest version. Get NodeJS developers to work with your company whenever you want. We have around 40 NodeJS professionals on staff with full-stack development skills, including Angular + NodeJS.
To create a one-of-a-kind web development solution, combine our PHP development services with Angular development. We have a team of 40 PHP engineers with more than five years of combined expertise. We can provide you with dedicated PHP web developers to help you complete projects faster and offer more value to your company. We have extensive knowledge and skill in Angular + PHP as a leading PHP development company.
Hire AngularJS Developers for Every Project
Reman Technology offers AngularJS web development services that are sturdy, dependable, highly interactive, and data-driven, with a blend of seamless performance, user-friendly features, and interactive designs. Hire AngularJS app developers and AngularJS web developers with at least five years of expertise.
Find AngularJS developers to build safe, scalable, and feature-rich applications, whether you need a team of AngularJS web developers or dedicated Angular mobile app developers.
With the help of AngularJS, creating a feature-rich and interactive shopping cart is a lot easier. Allow us to help you create a simple and attractive portal system with floating panels.
Hire AngularJS programmers to create interactive web apps to help you grow your business online. Our seasoned Angular experts offer eye-catching UI/UX development services in line with industry standards.
We offer highly interactive and data-driven enterprise-oriented bespoke Angular plugin development services to meet your specific business needs.
Hire remote AngularJS developers to help with Ajax web app development and technologies such as JavaScript, XHTML, CSS, and XML HTTP Request (XHR).
We know how to move your old AngularJS application to the current Angular version quickly and efficiently because we are a worldwide recognized AngularJS development business.
100% Secure & Confidential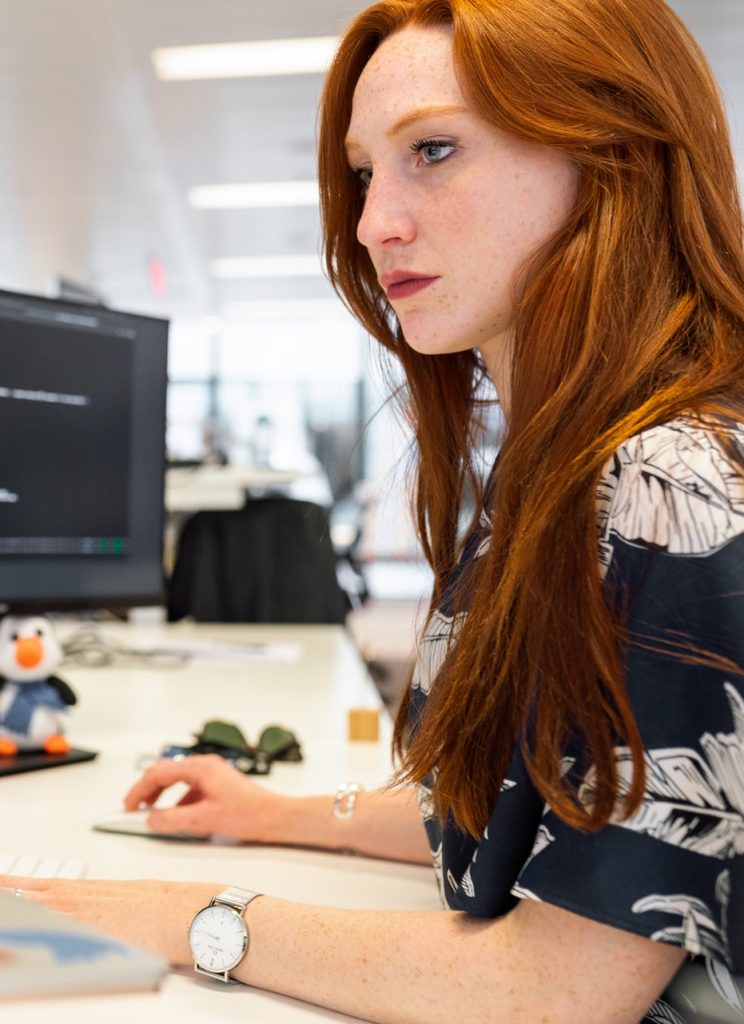 Why Hire AngularJS Developers From Reman Technology?
Reman Technology is an award-winning AngularJS development firm specializing in front-end development and single-page applications. Work with our best Angular developers to create modern, world-class enterprise web applications that drive business results.
We've adopted all versions of Angular as our primary front-end technology in response to the increased need for dynamic web designs and applications. Using the open-source AngularJS framework, we have successfully built highly interactive, scalable, data-driven, and well-structured cross-platform web applications.
Model of recruiting that is both cost-effective and flexible

Adherence to the project schedule while producing high-quality code

Meetings and daily reports keep the client informed about the project's progress.

An experienced and skilled angular programmer and a team from India.

The authorization of source code is complete and secure.

The team is easily and seamlessly accessible at any time and from any location.
Frequently Asked Questions (FAQs)
100% Secure & Confidential